The blossom cannot tell what becomes of its odor, and no person
can tell what becomes of his or her influence and example.
Henry Ward Beecher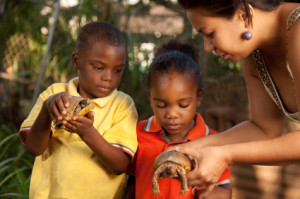 Pets in the Classroom knows that you, as a teacher, invest a lot of time and effort into shaping your students through lesson plans, curriculum, and other activities.  But you aren't just shaping the lives of your students through education, you are shaping them through your actions also.  What an incredible job!
You are a role model in education and in your actions, and this is no different when it comes to your classroom pet.  By consistently providing the required care for your classroom pet, you are establishing clear rules for the humane treatment of your animal friend. You have the ability to show students how to properly care for pets and to develop skills that will last a lifetime.  By being responsible for your pet, you are teaching responsibility and can ensure your students will leave your classroom with a strong commitment to caring for any pet.
So thank you for helping pass on the value of responsible pet care to future generations!