Grief in the Classroom: How to Handle the Death of a Classroom Pet
It is a complex and painful subject but it can give way to an ultimately positive experience for students. The death of a classroom pet provides children with a unique opportunity to learn valuable life lessons in the comfort and familiarity of the classroom environment. With the guidance of their teachers and the support of their peers, the loss of a classroom pet allows students to explore the intimidating concept of death by examining how society handles grief as well as the emotions and repercussions of this inevitable life process.
As a teacher, you can approach the death of a classroom pet as an opportunity to instill resiliency and healthy coping mechanisms in students, equipping them with a foundation with which to approach similar losses throughout their lives. When faced with this situation, here are some strategies for turning this sad experience into an important learning opportunity for your students:
First Encounter
Be sensitive to the fact that, depending on the age of your students, this may be the first encounter with death for many of them. While they have probably gathered information from other sources such as the news, movies, and books, losing a classroom pet is a firsthand experience and facilitates open discussion of the meaning of death with other children going through the same process.
Clarity
Often, adults describe death by saying that a pet "went to sleep" or "had to go away for a while." Although these terms are designed to make the loss less painful for children, they may actually confuse children and exacerbate fears and anxiety. To prevent misinformation, use the correct terminology by simply stating that the pet has died. You do not need to be overly blunt or dwell on the death, but an accurate and brief explanation can aid in avoiding confusion and compounding fears about the circumstances of death and its implications.
Building Community
Grief is a difficult process, but the sense of community inherent in the classroom allows you draw your students together as they experience the loss. Encouraging classroom activities and facilitating conversations are excellent ways to explore the topic of death. It is important to assure your students that they did not cause the death of your pet and that it is a natural event on the road of life.
Reflection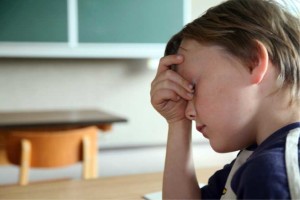 It may take time for your students to process that your classroom pet is no longer present throughout their daily activities. In addition, it may also take time for conversations to unfold around the loss. Classroom activities that can encourage children to reflect on the role the pet played include: drawing pictures of their favorite things that the pet used to do, brainstorming life lessons that the pet helped them learn, including compassion, respect, and responsibility, and journaling through the process of grief.
As the teacher and role model, you have the chance to influence students' worldviews. The loss of a classroom pet can serve as an opportunity to promote healing and support as you address this serious yet inevitable part of life. Giving the appropriate space for each of your students to feel loss and grieve in his or her own way can develop a sense of emotional wellness that your students can turn to for the rest of their lives. Turning to external resources such as your school psychologist, books, and other means of support can also help provide guidance for navigating this delicate moment in teaching.
Expert Advice
Kristi Takens is a school counselor responsible for over 1,000 students. Recently, she navigated the process of guiding many of these students through the loss of a school pet, a rat named Ruby. On her recent experience, Takens said, "The classroom can be a safe, supportive, and familiar place to provide children with experience with this part of life. Death is part of a lifelong learning process and exposure to it can help build resiliency and healthy coping skills." Takens offers these key tips for facilitating a meaningful classroom journey based on the event of death:
Use simple language to provide concrete information about the situation while avoiding graphic details
Allow students to talk about their feelings through activities that facilitate reflection on their important memories of the pet
Send a note home to families informing them of details including why the pet died, how it was buried, activities that are happening in the classroom, and age-appropriate books or other resources that provide parents with further assistance
Takens recommends the following resources for parents to explore with their children:
Picture Books for Early Learners:
 Badger's Parting Gifts by Susan Varley
The Tenth Good Thing About Barney by Judith Viorst
I'll Always Love You by Hans Wilheim
The Legend of the Rainbow Bridge by William N Britton
Jasper's Day by Marjorie Blain Parker
The Tiger Rose Said Goodbye by Jane Yolan
For Every Dog an Angel by Christine Davis
Readers for Older Kids:
Kira-Kira by Cynthia Kadohata
Edward's Eyes by Patricia MacLachlan
Mick Harte Was Here by Barbara Park
Bridge to Terabithia by Katherine Paterson
Missing May by Cynthia Rylant
A Taste of Blackberries by Doris Buchanan Smith
Article Resources:
Additional Information: