Pet Care Trust Governance
The Pet Care Trust Board of Trustees members consists of representatives appointed by the U.S. Pet Industry Associations:
Our Trustees are committed to animal health and welfare, education and research.
PRESIDENT
Clancy Lavins
Animal Supply Co.

VICE PRESIDENT
Chris Clevers
Hikari Sales USA, Inc.
SECRETARY/TREASURER
Rand Kollman
Koller Craft 
Board of Trustees
Michael Lasky
Schiaffino, Lasky & Associates, Inc.
Kevin Kurz
Central Pet Distribution
Whitney Miller, DVM, MBA
Petco
Greg Constanzo, DVM
Petsmart
Tommy Baroody
Nestle Purina PetCare 
Vic Mason*
World Pet Association
Steve King, CAE*
American Pet Products Association
Celeste Powers, CAE*
Pet Industry Distributors Association
Jackie King**
Pet Care Trust
*Ex officio members of the Board of Trustees **Ex officio member; also serves as Executive Director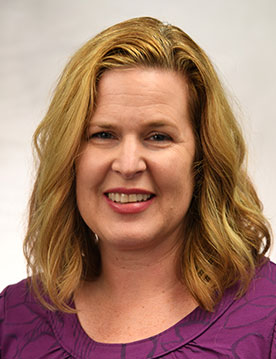 Lisa Robbins
Program Director
Lisa Robbins has been with the Pet Care Trust for 6 years, first as Grant Coordinator, and currently as Program Director. Lisa is passionate about helping teachers enrich their students' lives by giving them the opportunity to care for animals in their classrooms. Lisa's favorite part of her job is hearing from teachers who share how pets have positively affected their classrooms in many ways. In her free time, Lisa enjoys hiking, kayaking, cooking, traveling, reading, and spending time with her family and friends.
Christine Small
Grant Coordinator
Christine Small has been the Grant Coordinator for the Pet Care Trust for 2 years.  Christine strives to provide the highest level of customer service.  Knowing that teachers are extremely busy, the experience they have with our program needs to be easy and stress-free.  Christine's favorite part of the job is reading the many cards and letters from appreciative teachers and students.  In her free time, Christine enjoys travelling, Zumba classes, cooking, trips to the beach with her family, and going to visit her two grown sons.